Full Time
Part Time
Salary: £10.48- £10.68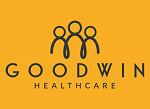 Website Goodwin Healthcare Services
Here at Goodwin Healthcare we're passionate about providing first class domiciliary care. Our carers are a vital part of our care team, and as a result, we work hard to find and hire people who really fit with our company ethos and values.
What do our carers do?
Our carers help our clients to continue living independent and fulfilling lifestyles for as long as possible. Daily activities vary but may include such things as:
Support with bathing, dressing and toileting.
Support with incontinence care.
Administering medication.
Preparing meals and wash dishes.
Completing household chores such as laundry, ironing, dusting and hoovering.
Offering mobility support around the home.
Running local errands.
Caring for a pet.
Taking our client out and about in the community (for shopping, appointments etc).
Providing emotional support.
Providing companionship.
What qualities are we looking for in our new team members?
Naturally caring.
Patient & flexible.
Good communication skills (spoken and written English).
Willing to work shift patterns (including weekends).
Physically able to perform moving and handling tasks and use equipment as necessary.
Able to move independently between calls (drivers preferred but applications from walkers/cyclists are welcome).
Willing to complete induction and mandatory training (free).
Of course, those with previous training and/or experience are also most welcome.
What's in it for you?
Pay £10.48 – £10.68 per hour (with enhanced bank holiday rates).
Various contracts available – Full Time, Part Time, Weekend Only and Bank Hours.
Free accredited training.
Access to a Health Cash Plan which offers various health care benefits and services, including 24/7 access to a GP and help with costs towards optical and dental treatments.
Carer monetary bonuses including carer of the month, quarter and annual reward.
Free uniform and personal protective equipment (PPE).
Travel time/ mileage expenses paid.
28 days paid holiday.
Company pension scheme.
Access to the Blue Light Card scheme which offers great discounts for both high street and online shopping.
Costs of DBS checks refunded.
Career progression opportunities.
Ongoing support.
Job Types: Full-time, Part-time, Contract, Permanent